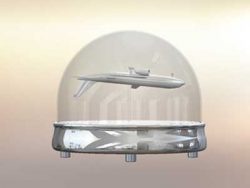 Thompson Precision are specialists in mechanical and electromechanical product design with many years experience of helping clients see their designs come to life. You can benefit from our expertise whether you need help with creating a product design from scratch or just need to tweak an existing design to overcome mechanical problems or resolve any issues.
We use Solidworks for our 3D CAD product design and have done so for ten years'. This combined with our in-house extensive precision CNC machining and assembly equipment allows us to provide our clients with cutting edge product design services and production from beginning to end.
Being able to create a prototype of the design after product development, as well as the ability to do both pre- and final production when required allows for full testing at each stage of the process. Any issues, whether small or large, can be ironed out in-house without the long lead times that come from using separate facilities.
The product design process
For a product that is being designed from scratch we usually start with an initial design evaluation after which we will give an estimate of the cost of the project. Following this we would create sketches and Computer Aided Design (CAD) visualisations and 3D CAD models of the most important mechanical sections.
Once these have been approved we move forward with the product development side of the project together with production of a series of rapid prototype models in a suitable material in order to check the fit and function. If there are any electrical and/or electronic aspects to the project these would also be developed at this time.
Once the product design development phase is finished a prototype would be produced with full functionality. This allows for testing of the product as well as enabling you to present the prototype to investors or to potential future customers.
After this stage there is usually production of additional modified versions, adjusted to overcome any issues or problems that have been brought to light by testing and customer or investor feedback. This will then be followed by pre-production runs and low volume production.
The process would be very similar for existing designs that just need tweaking to overcome any mechanical or functional issues. If you already have product designs we can work with these to improve the design and then continue with the product development phase.
Production and manufacturing
If you prefer to have your product manufactured elsewhere then we are able to take on the 3D product design work on its own and provide you with designs that are completely prepared and optimised to be produced wherever you choose.
Most of our clients do however choose to make the most of having the whole process completed under one roof. Having our own manufacturing facilities allows us to offer you the choice either way. Our sister company, JH May, can provide rapid prototyping facilities as well as any work required with moulded and fabricated plastics. Their ability to deal with electronics enclosures, controllers, product outer panels and other rubber or plastic parts is the ideal complement to our electromechanical expertise.
Call us now to discuss your product design requirements and we look forward to working with you to see your designs come to life.