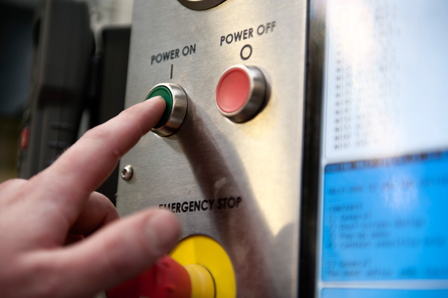 Renowned as offering the very best CNC Machining services, Thompson Precision has been established as instrument makers since 1939 and have carried on the tradition of producing high precision components and assemblies while at the same time always utilising the most up to date technology available within the industry.
Today we employ a range of 22 computer numerical control or as they are more commonly known CNC milling and turning centres and can undertake projects that involve sizes anywhere between 2mm in diameter to 2000mm x 1000 mm x 850mm. Thompson Precision come into their own when solving difficult problems or producing results quickly and accurately.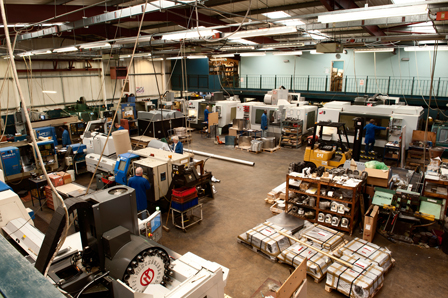 Our CNC Machining Services encompass programming and tooling designs as they are able to quickly and efficiently carry out each job using Delcam Power Mill and Power shape.
We have been using these programmes for more than 10 years and have an in depth understanding of all aspects of the programmes available, while others who may not have been in the industry quite as long may not be aware of the range of technology available.
Whether you have a technical background or not, our team can help take you through the process step by step with as little or as much involvement as you see fit. We have worked with a large number of companies across the globe on pretty much any type of project you could imagine. It's this range of knowledge and experience that we can put to good with all of our CNC Machining Services.
Our CNC Machining History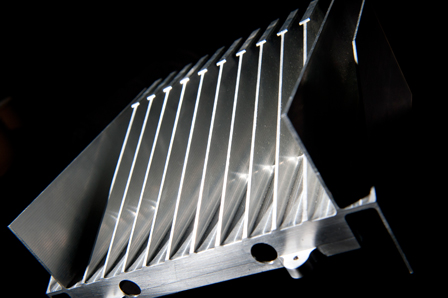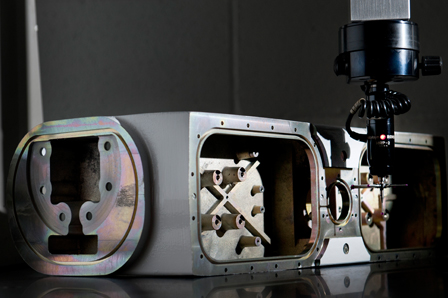 We purchased our 1st CNC machine in 1978 and quickly came to understand the power and versatility of this new technology. The acquisition of further machines followed in quick succession and our ability to offer improved quality, lead times and costs multiplied year on year.
Being involved with CNC machining technology from its virtual inception and subsequent evolution means that we can take full advantage of the hugely powerful programming and machining technology available today, but still if needed resort to other methods if they prove to work better. We have always made it our business to stay up to date with the latest advances and equipment as we think in our industry it is imperative to know the latest technology available on the market at all times.
Whilst we initially applied these new computerized production techniques to high volume machined parts we soon realised that this new technology could radically reduce the delivery time and cost of low volume and 1 off complex machined parts.
Improving Flexibilty in the Marketplace
Our flexibility is invaluable to our clients who tend to specialise in product development and prototyping. In fact low volume CNC machining of complicated and safety critical precision parts makes up the largest percentage of our production capacity today.
Our highly skilled team of precision engineers are each responsible for programming, setting, producing, checking and liaising with clients on technical issues.
They are supported by a fully equipped ISO 9001 inspection department including CMM and a management team whose experience of CNC machining is hands on and extensive.
The speed of the development, prototype and production process which is permissible with the current 3D design and machining technology can frequently lead to errors at the design level. We have found that the ability of designers to liaise directly with our engineers producing the clients' components keeps mistakes to a minimum whilst saving a great deal of money and time – usually the most precious commodity of all. This communication also allows for production improvements to be incorporated at an early stage of the design, prototype and CNC machining processes.
We pride ourselves on our in-house technical ability in our CNC Machining Services and ensure all of our team are fully trained and have up to date knowledge in advances in skills and technologies. This allows us to give you the very best service, with accurate and precise results as well as being able to offer the right advice to you as to how to manage your individual requirements.
To see some examples of our work, please take a look at our Gallery and our CNC services case studies.