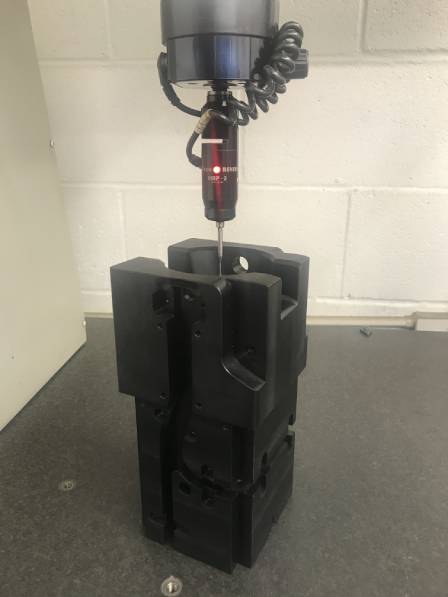 Thompson Precision can machine plastics like Acrylic, Polycarbonate, Nylon, Acetal, Peek, PTFE and Ultem to our customer's drawing, CAD file or sample. We use CNC Milling Machines and Lathes to machine plastics into complex shapes with tight tolerances for a wide variety of industries throughout the UK.
Our experienced machinists specialise in small-batch bespoke machining of difficult 3D shapes and have worked on everything from prototype headlights for the automobile industry to precision lenses and plates for the scientific and pharmaceutical industries. Small-batch manufacturing of plastic parts can be useful for designers and buyers, to ensure parts are correct before large-volume manufacturing begins. Machining plastics can often be used to manufacture small volumes of parts, or prototypes, in a much more cost-effective way as opposed to large-volume manufacturing techniques; parts that may be extruded acrylic shapes or moulded plastics in larger volume can often be CNC machined quickly and efficiently in small volumes.
We are often tasked with machining engineering plastics and high-performance plastics in small batches for designers and prototype parts. These plastics can have a wide range of properties ranging from heat resistance, chemical stability, mechanical strength, self-lubrication or abrasion resistance. Engineering plastics we've machined include Nylon, PTFE, Acetal, PET, PEEK and many more.
Machining Complex Parts with CNC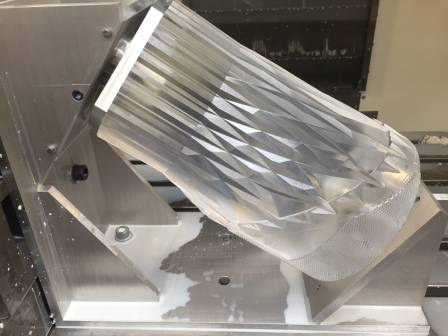 Using 3 and 5 Axis CNC Machines with a bed-size of up to 2.5 x 1.5m, as well as CNC lathes for precision turned parts, we can accurately machine complex shapes quickly and regularly work with material suppliers to source a wide range of standard and non-standard grades and sizes of plastics.
We can also use our CMM-equipped Inspection Department to ensure every component we make is accurate to the customer's data, and we can test-fit the part with other components to guarantee parts fit together as you require. We can also offer engineering expertise to solve any machining problems you may encounter during production.
Once machined, acrylic and some other plastics will require polishing to return them to an optically clear state. This is also a service we can provide in-house if required.
For more information on the wide range of plastics we machine, including acrylic and polycarbonate, contact us today on 01277 365500 or email [email protected]