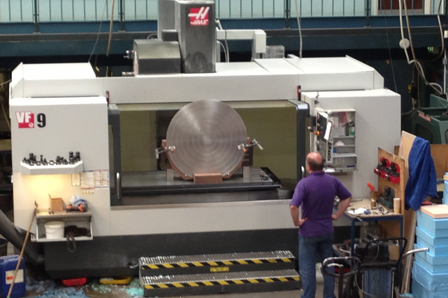 Using Delcam Power mill and Delcam Power shape we can quickly create rapid 3D machining strategies as well as the design of fully interactive work, holding fixtures and multi-part machining concepts.
We can machine complex 3D shapes in single blocks of material up to 2 metres x 1 metre x 1 metre and also have the ability to create much larger pieces using various material joining methods and work piece manipulation. We have very little limitations using these machines.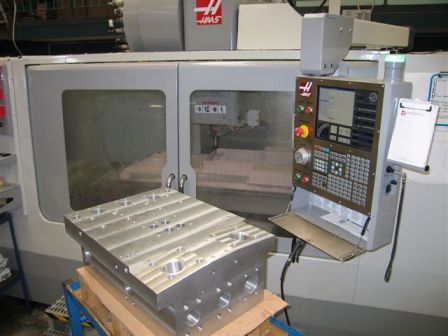 Manufacturing large size precision CNC machined items is often problematical and we have a long track record in dealing with these issues. We welcome the opportunity to review your large CNC milling requirements and offer a competitive solution within the shortest possible time scale.
Large CNC machining is our specialty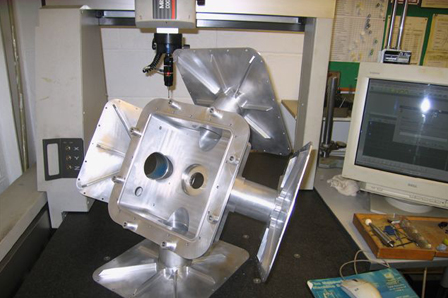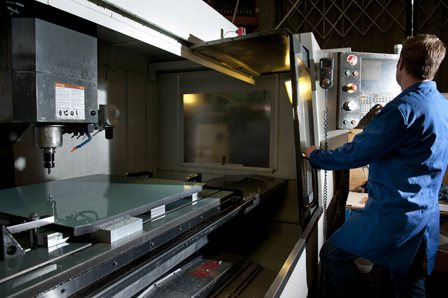 Specialist machining areas include the precision milling of welded fabrications, automotive assembly fixtures, carbon fibre and GRP patterns, injection mould tooling and large hydraulic manifolds. Typically volumes between 1 and 10 components are the norm although we regularly have to cope with larger volumes.
Large machined pieces often require an innovative approach in regards to work holding and CNC programming. Using the 3D CAD data supplied by our clients or that created in house via our solid-works design package we can not only generate the required CNC code but also draw in the necessary holding clamps and other special fixture. This is an invaluable tool as it allows us to fully simulate all aspects of the CNC machining process and therefore greatly reduce the risk of errors.
It has also proved to be an extremely cost effective method even for a one off quantity. Whilst being able to maintain the fastest possible programming, setting and machining time we can protect the usually very costly raw material from being scrapped due to error and the follow on time penalty invoked through re-manufacture. Contact us for CNC Milling services in London, UK.