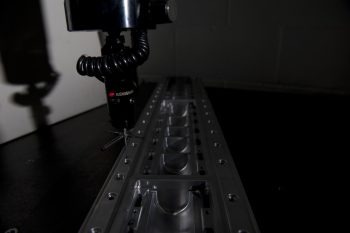 When parts have to correspond with an existing system, or measurements need to be precise, Thompson Precision engineering is the answer.
Imagine mass-producing a product that would shield mobile phones from damage only to find out that, due to a manufacturing error, no phone on the market will fit. Or that the holes for charging ports and headphones don't line up with the bored holes in the product, making the whole case useless. What if you were designing and manufacturing a custom built tooling plate with holes bored in, to anchor an item in a desired position; only when you line the item up, the holes are all off, and you've manufactured an expensive lump of metal with no purpose.
Similarly, it could be that during mass production of your product, one out of every 50 parts malfunctioned. While this would only be 2% of your products, it could cause irreparable damage to your reputation, possibly causing customers to avoid your brand in future.
Having a product unfit for use could cause serious issues for any company; whether you caught the problem before or after manufacturing, the time and money necessary to fix the problem can be costly and the damage of an unsuccessful product reaching the market place can be hard to bounce back from. Don't let this happen to your product.
With our expert Design Engineers imputing data into a CAD, illustrating how the finished product will behave, engineers constantly checking during manufacture and our inspection department using CMM to measure finished products accurate to 5 microns, we can manufacture complex and difficult components to your detailed specifications. In the past we've performed this service for automotive, electronic and mechanical engineering projects, as well as designing and creating prototypes for a variety of industries.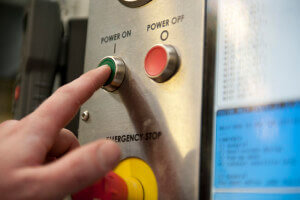 Whether your component is simple or complex, precision engineering can manufacture it accurately and with reliability. Using highly accurate measuring systems to make sure even the most complex arrangements of milled metal and bored holes are accurate to 5 microns, we can ensure the parts of your product will fit together perfectly without need for costly trial and error. This can be invaluable when manufacturing components to replace complex parts, or designing and manufacturing whole systems of parts that have to fit together seamlessly.
When replacing complex components, our design engineers can efficiently create the CAD data needed to precisely manufacture the part; this then gets turned into tool paths for our CNC milling machines. Then once manufactured, the component gets checked by our Inspection Department; this system ensures that dimensions are adhered to throughout the manufacturing process, and means that only components that have achieved the highest standards are delivered to the client.
For more information on how we can utilise precise design and inspection techniques to create your component, check out some of our case studies to see what have been able to achieve in a variety of industries.
For a consultation, contact us at [email protected] or phone 01277 365500.