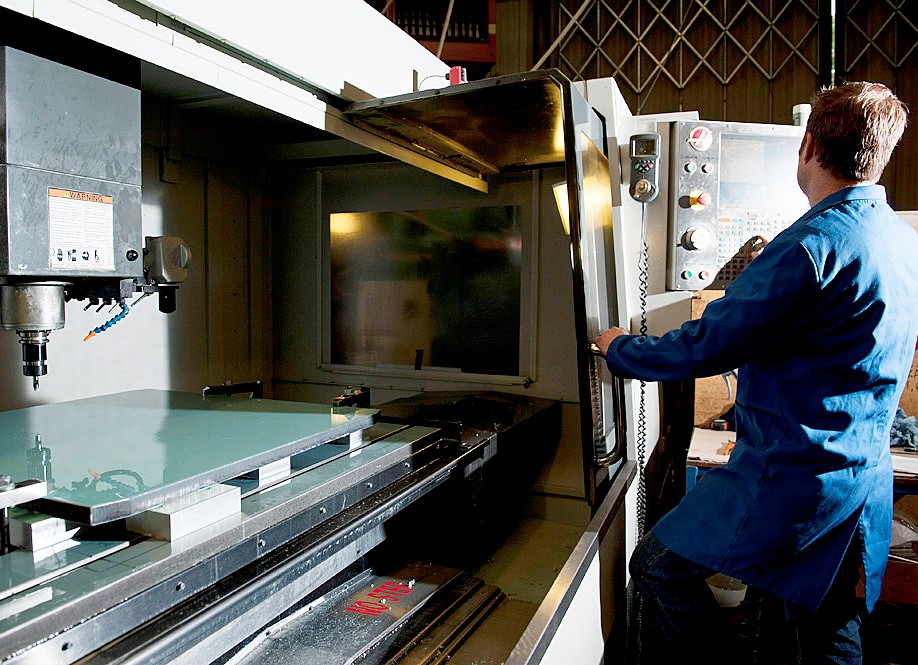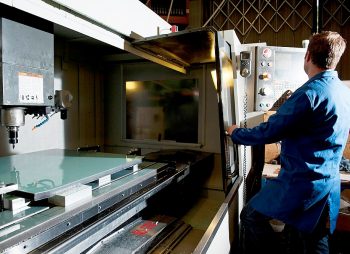 In the fast paced industry of precision engineering, clients often come to us with seemingly impossible deadlines and challenging tasks; to manufacture parts that are integral to an expensive operation, to work with tight tolerances, and to manufacture parts with a delivery date less than 24 hours away. This post details how we'd go about manufacturing high precision components with a fast-approaching deadline.
To start, we'd discuss the component with the client; they may have sent manufacturing drawings or a CAD file, or perhaps an original component for us to reverse engineer using our laser scanning equipment. The client could specify the material used to create the part, or we could use our engineering experience to weigh up the benefits of different materials. Even with a rapid manufacturing job, there's no substitute for getting all the information before you begin; it's quicker to do a job once correctly than twice while rushed.
Manufacturing Process
Once we've understood the concept, it's time to plan the manufacturing process. With over 20
Our design engineers can utilise the newest technologies to create CAD data, or modify it if the client has already supplied the CAD but wants changes made. Design engineers can also use this data to perform FEA (Fine Element Analysis) on the component, measuring how it will deal with real-world forces, and can perform any necessary adaptations. This data then gets fed into our Delcam program, which designs the tool paths and stipulates which milling and drilling attachments will be needed to manufacture the component. While the supplies are being located from our stock of commonly used engineering materials, our CNC engineers can be locating the drill bits and tools needed for the CNC process.
With the material collected, the drill bits in place and the tool paths inputted onto the CNC machine, the CNC machining can now be performed. Whilst under the control of one of our CNC engineers the excess material is trimmed off using milling attachments, before any holes are drilled in and threads are milled. Any excess metal then gets de-burred to leave the component with a smooth edge.
Changes and Inspection
Once the material has been milled and the component has taken shape, it is sent to our in-house Inspection Department. With a dedicated CMM (Co-Ordinate Measuring Machine) accurate to 5 microns, we can inspect components with precision measurement to make sure they are within your expected tolerances. When manufacturing a batch of components, we will inspect the first component rigorously to make sure the manufacturing process is accurate and all measurements are correct. This allows us to make any changes to the process to deliver a finished high-quality product we can be proud of. If the component is a one-off, it will also get rigorously checked against any manufacturing specifications and against the CAD model to ensure accuracy throughout the process.
Now the part has been thoroughly inspected, it is protected and packaged to ensure a safe delivery. If the part is large, it can be secured in a custom built container for shipping and transport. This ensures the component arrives with the client with the same high quality finish it left the factory, with rapid delivery options available based on delivery location.
With streamlined processes and all procedures being performed in house, we can offer rapid manufacturing services on a range of components for all engineering industries. Our wide range of technologies and practices allow us to design, manufacture and ship a component with a shortened delivery date for rapid projects. So if you've been let down by a supplier or need a component manufactured quickly, contact us for a consultation; let us know you need the component rapidly and we'll do our best to accommodate your needs.