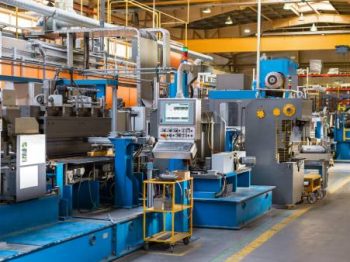 Thompson Precision, which in the early 1920s was in operation and employing more than 200 people has expanded and evolved over the years to offer quality, dependable and timely service while keeping up with the technology advances in the industry. Its services include:
Product development
Product design
Engineering consultancy
Mechanical prototyping
CNC Milling and Turning
Rapid Prototyping
Working in Different Sectors
Thomson Engineering has worked in different sectors including:
The Computers and Electronic Sector
Thomson Precision helps companies in the computer and electronics sectors manufacture industry or company-specific machined components and parts. The company engineers plastic parts and stainless steel, titanium, aluminium, brass, and copper parts. Thomson Precision works with companies looking for an off-shelf remedy to their equipment problems and offers speedy design and product solutions.
Aerospace Machining
Thomson Precision uses a wide range of quality materials to offer product solutions to companies in the aerospace industry. The company employs 3 and 5 Axis CNC Machining to quickly but accurately design and manufacture challenging components with aerospace-grade metals. The company specialises in the production of assembly jigs and test fixtures.
Medical and Pharmaceutical Sector
Thomson Precision offers consulting and manufacturing services to the medical and pharmaceutical sector. It makes low-volume speciality equipment for its clients using high-quality packaging and prototype parts for automated equipment. The company strives to understand clients' needs then use appropriate approaches to quickly make the desired components using high-quality materials such as stainless steel, titanium and aluminium.
Marine and Subsea Sector
Using CNC Milling and Turning, Thomson Precision manufactures a range of marine equipment components from bolts, nuts, enclosures, to complex machine parts while observing a quick turnaround and making sure the end product is high quality and non-corrosive. The company takes advantage of its experience in the industry to source for appropriate raw materials worldwide.
Research and Development Sector
Companies requiring challenges to produce parts or components that need machines with high accuracy levels depend on Thompson Precision for fast, quality and dependable solutions. The company specializes in low volume production, which makes for a quicker turnaround. It also works with the different departments in an R&D company offering its expertise, advice, and production solutions.
Other sectors Thomson Precision Works with include
Motorsport Engineering Sector
Scientific CNC Machining
CNC Machining Automation Equipment and Robotics
The company's goal is to offer long term and quick solutions to companies and ensure all the products meet high-quality standards and function as intended. Some operations, such as designing and making robotic parts require high precision rates. Still, the company has 3, 4 and 5 axis CNC equipment to handle any problematic task resulting in highly accurate results.
Thomson Precision has handled different projects, including large CNC Milling from 3D models, large Fibreglass patterns and car models. In machining, the company works with varying material types to make machine parts or components in various stages. It has also created models and designs and offered consultancy services to companies formulating or creating concepts for aircraft, cars, and hospital machines such as radiotherapy equipment. It has also helped to design various stadiums.