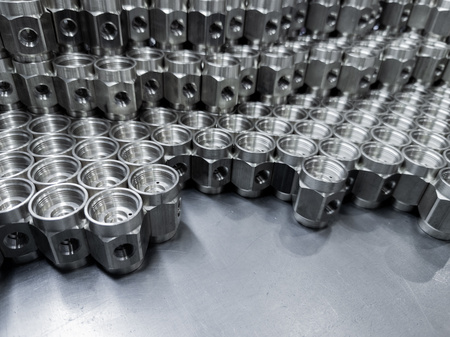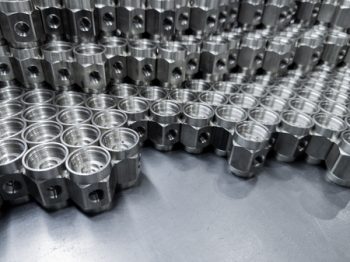 Thompson Precision is the go-to engineering company when it comes to the mass-production of precise components or parts.
For example, imagine producing thousands of widgets to find out that due to a tiny error, they aren't fit for purpose. Or that the holes created for a specific purpose are too far apart. You could be left with a large number of completely useless lumps of metal and a massive cost to be explained. It could mean the difference between a project making a profit or not.
Having a product not fit for purpose causes serious issues for a business, the time and money necessary to put it right could be enormous and you may end up having to start from scratch. Imagine the marketing minefield if that product made it out to consumers somehow, that consequences could be huge.
This is why it is so important to work with an experienced and knowledgeable precision engineering company for any mass-produced components, parts or products.
Our Mass Production Precision Engineering Team
At Thompson Precision, we have a team of expert Design Engineers that use CAD to illustrate how the finished item will look and behave. Completing complex and difficult components to your exact specifications quickly and accurately is our specialism. We also have several layers of quality control throughout the process and we inspect all items to ensure the finished product is accurate to 5 microns. Our inspection team use CMM to do this. This ensures your parts fit together perfectly without the need to keep going back and making adjustments.
Working with a wide range of industries we have experience of a huge array of different types of items or differing sizes, complexity and materials.
Our case studies pages show off some of the work we have been involved in, from working on projects with well-known brands such as Land Rover to creating one off pieces for exhibitions. There isn't much we haven't been involved in over the years.
Many companies are looking for no-nonsense, knowledgeable and cost-effective solutions and Thompson Precision Engineers tick all of those boxes and more. We love nothing more than a client comping to us with a problem they cannot solve, working on a solution that exceeds expectations is what keeps us excited about working in this industry.