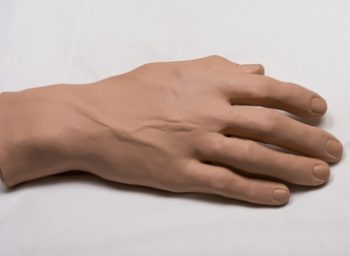 Almost everyone has heard the news reports about 3D printing, particularly the exciting stories about being able to print out 3D limbs like arms, legs and hands.
With over 30 million people worldwide needing prosthetic limbs it is going to make a huge difference to many peoples lives. 3 dimensional printing has in fact been around for several years, but as you can see the technology is improving all the time.
3D printing: 18 Amazing Creations
Pretty much anything you want made into a 3D model is possible today. We have listed a few of the items that have been created using 3 dimensional printing.
A gun
Hand-made camera lens
Musical Instruments
Trophies
3D figures created from children's drawings
Famous face models
3D medical models
I-phone 5 case and card holder
Toys
Architectural models
Hanging light shades
Coffee cups
Model replica of a vehicle
Engine parts
Model airplanes
Fishing Reel
Gaming pad
Security locking device
3D printing: advanced technology
3D printing is also being used to make components used for highly detailed machine parts. The RAF Tornado was flown after components were made using a 3D printer, parts which can be printed out again whenever replacements are needed, making it easy to get the pieces required when they are needed. Other researchers are working on printing out more complicated materials, including body parts and tissue, and even a replacement to soil which will help researchers to study the real thing.
Luckily at Thompson Precision we have had many years of experience with 3D printing so no matter what you are after, chances are we will be able to make it for you.