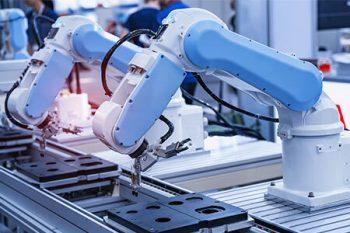 Manufacturing in the UK began with the Industrial Revolution, leading to a rapid increase in innovative engineering technologies such as precision engineering. This article will discuss what it means and why you should work with a UK precision engineering firm.
Precision engineering leverages computer programmes to define processes, fostering accuracy with the most detailed measurements. As a result, it can take on technological demands for finer details, which manual manufacturing can't handle. Moreover, it can reproduce the same manufacturing accuracy without stress, making it ideal for mass production of the most intricate and minute parts.
Why Should You Work With A UK Precision Engineering Firm?
Partnering with a UK precision engineering firm comes with its benefits, including the following.
It is Better for the Environment
Many UK businesses are moving towards sustainability, refusing to ignore their carbon footprint and its impact on the environment. This has caused them to turn to suppliers that can aid them in achieving their sustainability goals and the Government's environmental targets. Likewise, consumers are becoming eco-friendlier and will patronise businesses that share the same values.
That said, working with a precision engineering company will show your clients that you are conscious of making the environment a better place, earning their loyalty in return. Furthermore, your manufacturing components wouldn't be sourced farther, reducing the carbon footprint that could have accrued if they were being shipped from abroad.
You Can Order Minimum Quantities with Ease
When partnering with a foreign manufacturer, you may end up buying more components that you need for production. This is because these manufacturers may prefer to sell larger quantities to gain profits. Moreover, shipping fees may be expensive, causing you to order more to balance the costs. However, buying more than you need may lead to waste and unnecessary costs.
Thankfully, you don't have to go through this when working with a UK precision engineering company. You can easily order the needed types and sizes of components that suit your budget and needs. This reduces wastage and unnecessary costs while helping you to save money.
You Can Build Rapport with Your Precision Engineers
Building a solid working relationship with a local precision engineer is easier than one based abroad, as you don't have to deal with language or geographical restrictions. With a UK precision engineer, you can rest assured knowing that they would accurately deliver the highest quality of what you need at the right time. Moreover, you can meet them in person, instead of relying on emails which may not be enough to describe your needs.
You Get Top-Quality Products
The UK is famed for producing top-notch items, and the precision engineering sector isn't exempt from it. With a UK precision engineering firm, you can be sure that you'd get value for your money, as there are many mechanisms for quality control in the country. Moreover, it's easier to visit their company for a first-hand experience of their processes and describe your requirements accurately, which you can't do with a foreign supplier.