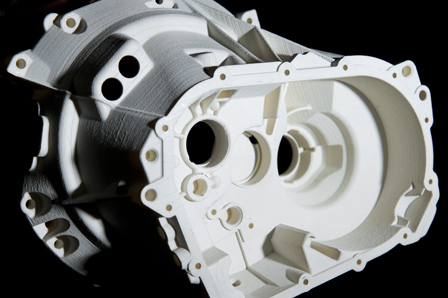 Thompson Precision offer many specialist services and are rapid prototype specialists, known for our fast turnaround and slving of complex and difficult problems. We have full on site manufacturing support.
Alongside our sister company J H May we have been involved in rapid prototype layer technology since its commercialisation over 15 years ago. We have continued to grow and evolve throughout the years as new technology becomes available.
We quickly recognised the cost and above all speed benefits of this new prototyping method and we cannot recommend it more, so encourage you to use our company for all your Rapid prototyping.
SLA Resin = lower costs and speedy rapid prototype production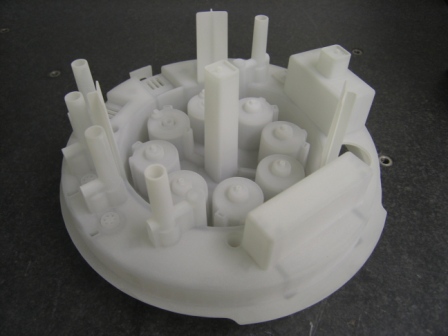 When using SLA resin a complex mechanical assembly could be produced to very fine tolerances and be tested in operation in advance of any commitment to production in performance engineering materials. The comparative low cost of producing the rapid prototype allows designers to radically shorten the previously painstaking and expensive development process. The design engineer could now afford to develop several solutions concurrently and see the results of an idea in days. Rapid prototyping and 3D CAD technology has and continues to develop and improve at an impressive rate.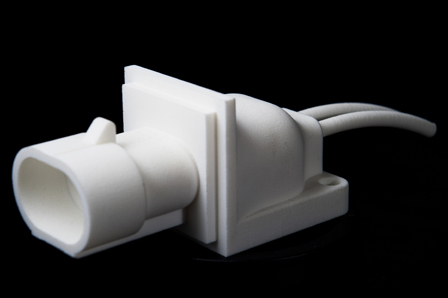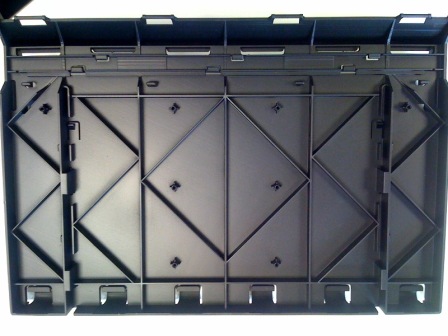 Cad systems like Solidworks, which is the package we use, alongside several other industry standard programmes such as Catia, Pro Engineer and Autocad are extremely powerful design tools. Whilst a massive amount of the design and development process can be completed in a 3D cyber format, any team of engineers and designers will agree that there is nothing quite like having a real product or component in your hand.
Rapid prototype technology permits this at a very low cost compared to the production methods available before its invention. Indeed many low volume manufacturers such as specialist car makers and companies involved in Motorsport use rapid prototyping methods for production parts such is the quality of materials now available.
Ultimately we believe that speed and accuracy is what really matters. Speed to market for a new product has never been more important and our ability to deliver a component part whether for development or production in the shortest possible timescale is highly valued by our many blue chip customers.