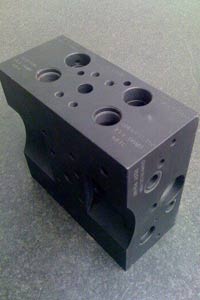 Fast Prototyping (or rapid prototyping as it's more commonly known) is the process of making physical models using CAD drawings (Computer Aided Design). This allows businesses to take their ideas and turn them into fully functioning models or prototypes quickly, this not only reduces the overall project time but also allows any changes to be made and new models to be produced as required.
By using fast prototyping it allows design ideas to be evaluated quickly and efficiently, much more so that by just using drawings alone. There is nothing like being able to touch and play around with a prototype where often design flaws or required changes are much easier to spot.
By first producing a prototype you also help to cut down on production costs by producing better products first time around, this is because much of the testing and amendments have taken place during the rapid prototyping process.
Fast Prototyping Background Information
We first saw the use of this method of prototyping back in 1987 and since then has become well known as rapid prototyping and also 3D printing. Over the years it has become a popular way of quickly working through a number of design iterations.
Using fast prototyping can take as little as a few hours, but this depends on the type, size and number of models required.
Thompson Precision are known as the go to company when it comes to precision engineering and prototyping as we have over 30 years of experience. We work with a large number of different clients from high street brands to companies just starting out. We pride ourselves on our ability to help businesses turn their ideas into reality both quickly and efficiently.
Please do give us a call on 01277 365500 or fill out our online form today to speak to one of our team.