Thompson Precision Engineering are delighted to offer our high tech CNC precision machining, CNC Turning and mechanical design service. We are used by the foremost engineering and design companies in the UK and the world. We specialize in low and medium volume components, machined castings and assemblies for prototyping, product development and production. We serve all industries and concentrate on safety and time critical items and projects for the aerospace, defence, electronics, Motorsport, instrument and scientific industries.
Our Precision Engineering Service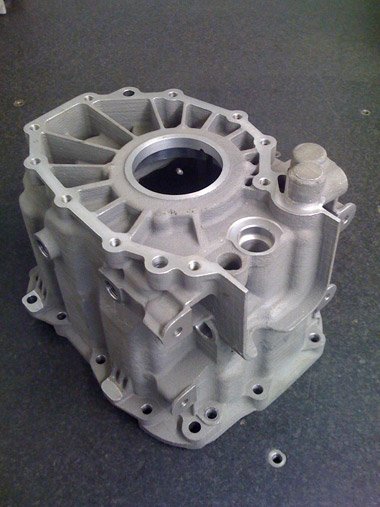 Our service is specifically designed to smooth the process for manufacturing complex and technically demanding parts. All of our engineers are responsible for programming, setting and production and are empowered to liaise directly with the design authority to solve any issues quickly and efficiently. As part of our duty we will always analyse and question to ensure the intentions of the designer is fully reflected in the machined item. Many of our customers rely on our approach and understand that the compressed time scales that are part of life these days put great pressure on all involved.
Our Design and Engineering Team
This extensive manufacturing ability is backed up by a dedicated mechanical precision engineering design team running Solid works. This facility has two main roles within the company. Firstly, to support the shop floor CNC machining experts with 3D CAD issues. We can modify or re-draw a client's 3D file to demonstrate machining issues or options and thus ensure the fastest possible resolution to problems.
Secondly, we can undertake complete electro mechanical design projects from initial concept through to prototype production, product development and low or medium volume manufacture. Thompson Precision have been involved in this process since our inception as scientific instrument makers in 1939. Over the years we have designed and produced metal super finishing devices, hydraulic motors and robotic paint spraying equipment. We have a fantastic reputation within the industry as the precision engineers to work with.
Recent projects include specialist camera housings, quick release fasteners, game controllers and telescopic cable support systems.
These long standing design and product development skills  of precision engineers are supported by our Rapid Prototyping and model making division J H May. In house production of space models, vacuum casting plastic moulded components and enclosures, SLA ABS resin, SLS Nylon and PMMA rapid prototype parts ensure that we can consistently deliver complex projects in the shortest possible time. Having such a large range of disciplines under one roof also means that we can quote completion dates with the confidence that we don't need to rely on subcontractors.
Find out more about how we can help you with your precision engineering requirements by contacting us today.