The Solution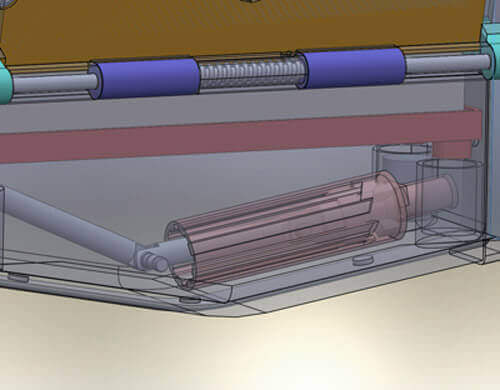 With the client wanting a mobile phone case to be like nothing already on the market, a completely new prototype had to be designed using our 3D CAD software Solid Works.
Firstly the look and shape of the case was decided upon, with constant feedback from the client being integrated into the design to ensure the prototype mobile phone case was exactly what the client required.
Once a design was decided several 3D CAD concepts were modeled in Solid Works, each concept at the beginning of the design stage was to show different methods and mechanisms to hold and give easy access to both the mobile phone and credit cards.
Final Design of Best Parts
The final design for the prototype mobile phone case was chosen by combining the best parts from each concept that fit the clients specifications while always considering how to optimise design for manufacturing techniques such as CNC machining and plating. The final prototype allowed easy access to the mobile phone by integrating a push in pop out mechanism within the case. The credit cards were stored in the front of the case in a spring loaded fold out compartment, with the design kept as lightweight and small as possible.
Once a design was decided and agreed with the client a first prototype was produced using the SLA rapid prototyping process. With the product being broken down into its individual components, rapid prototyped with some parts needing painting and others plating or upholstered in leather, then finished and assembled by our model makers.